Agnieszka Kukałowicz, a CEO at Qtravel.ai is among the TOP100 Woman in AI!! This is a prestigious list of the 100 most influential women dealing with artificial intelligence in Poland. The head of the Gdańsk-based company has been nominated in the AI Entrepreneur category. he final hundred were selected by the 'Perspektywy' Educational Foundation and the project is supported by the Institute of Information Processing, Kozminski University in Warsaw, and others.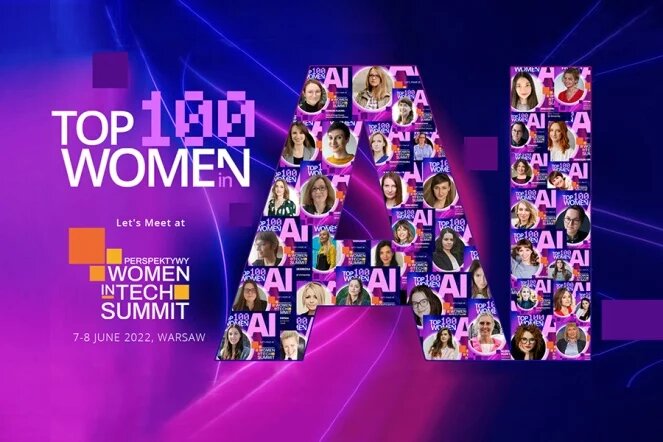 The authors of the list emphasize that artificial intelligence accompanies us at almost every step (Internet of Things, medtech, fintech, biometric solutions, etc.) and its significance will continue to grow. According to a report by Cyfrowa Polska 2020 'Artificial Intelligence in Poland – Competencies of AI Experts', there is still a significant gender disproportion among AI specialists. Only 13 percent of the industry's professionals are women. Meanwhile, over the next two years, in Poland alone, as many as 200,000 people dealing with this issue may be needed (Polish Agency for Enterprise Development report: Monitoring trends in innovation).
The TOP100 Woman in AI list therefore aims to present, promote, and appreciate women whose professional work is related to this modern field of technology, while inspiring younger generations of women to follow this path.
A committee, chaired by prof. Aleksandra Przegalińska, from the Department of Management in Digital and Networked Societies, will use the presented list to select Top of the Top, i.e. 10 most outstanding AI women-experts in Poland. The winners will receive Excellence in AI Awards. They will be presented at the 'Perspektywy' Women in Tech Summit 2022 (7-8.06.2022) – Europe's largest conference for women in technology.
—-
Agnieszka Kukałowicz, CEO at Qtravel.ai has been associated with new technologies from the very outset of her professional career. Linux fan. She graduated from the Faculty of Electronics, Telecommunications and Informatics at Gdańsk University of Technology. She worked as Team Leader and Administrator in one of the first web portals in Poland and in the Research and Academic Computer Network. A co-founder of online travel agency Qtravel.pl, and its CEO for 7 years. Her and her Team's achievements have been recognized in the Phocuswright Europe 2021 Launch competition and most recently in the prestigious Fifty Founders Battle 2022.